Quality Control
Taiwan K.K. Corp. Quality Inspection Procedure
Both of our fire retardant fabrics and protective clothing are manufactured under the strict quality requirement. From this we can make sure that Taiwan K.K. Corp. is absolutely the leader in the field of fire technology
The process of our quality control is divided into four parts :
Incoming Quality Control (IQC) :
All the incoming fibers will be inspected, to make sure their performance, e.g. strength, fire resistance, comply to our requirement.
Self-Inspection (SI) :
All the staffs and workers also act as inspectors and truly carry out inspections on their jobs.
Process Quality Control (PQC) :
Inspection is also applied to semi-products, for example pockets, sleeves assembly, collar assembly, suspender, etc.
Final Quality Control (FQC) :
Making sure that the final product – ready garments pass the quality inspection.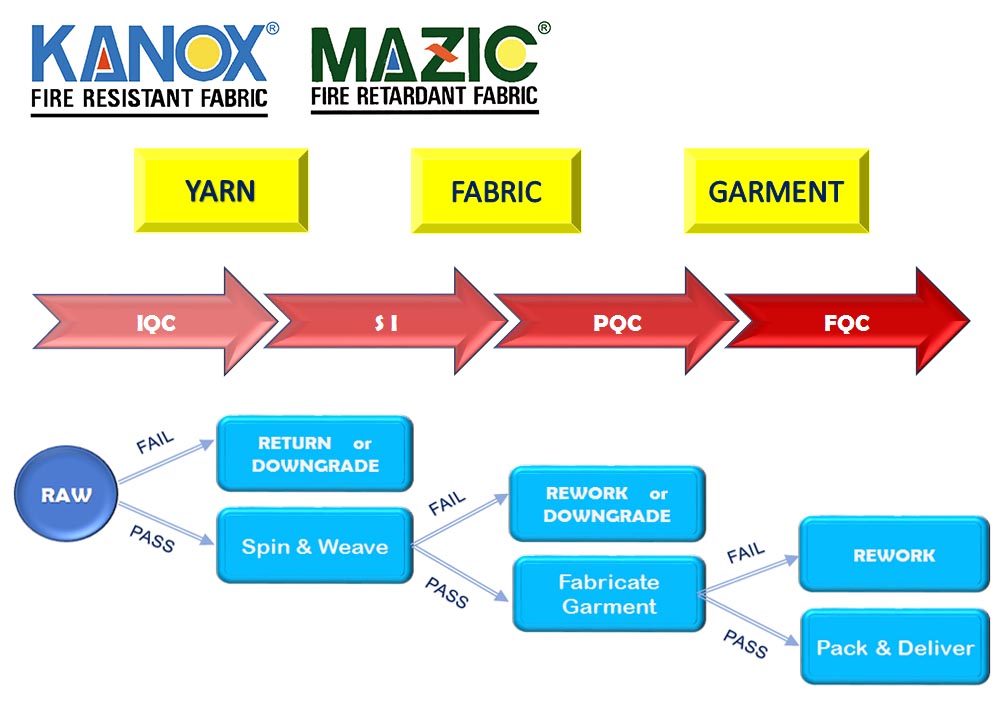 Quality Control Process